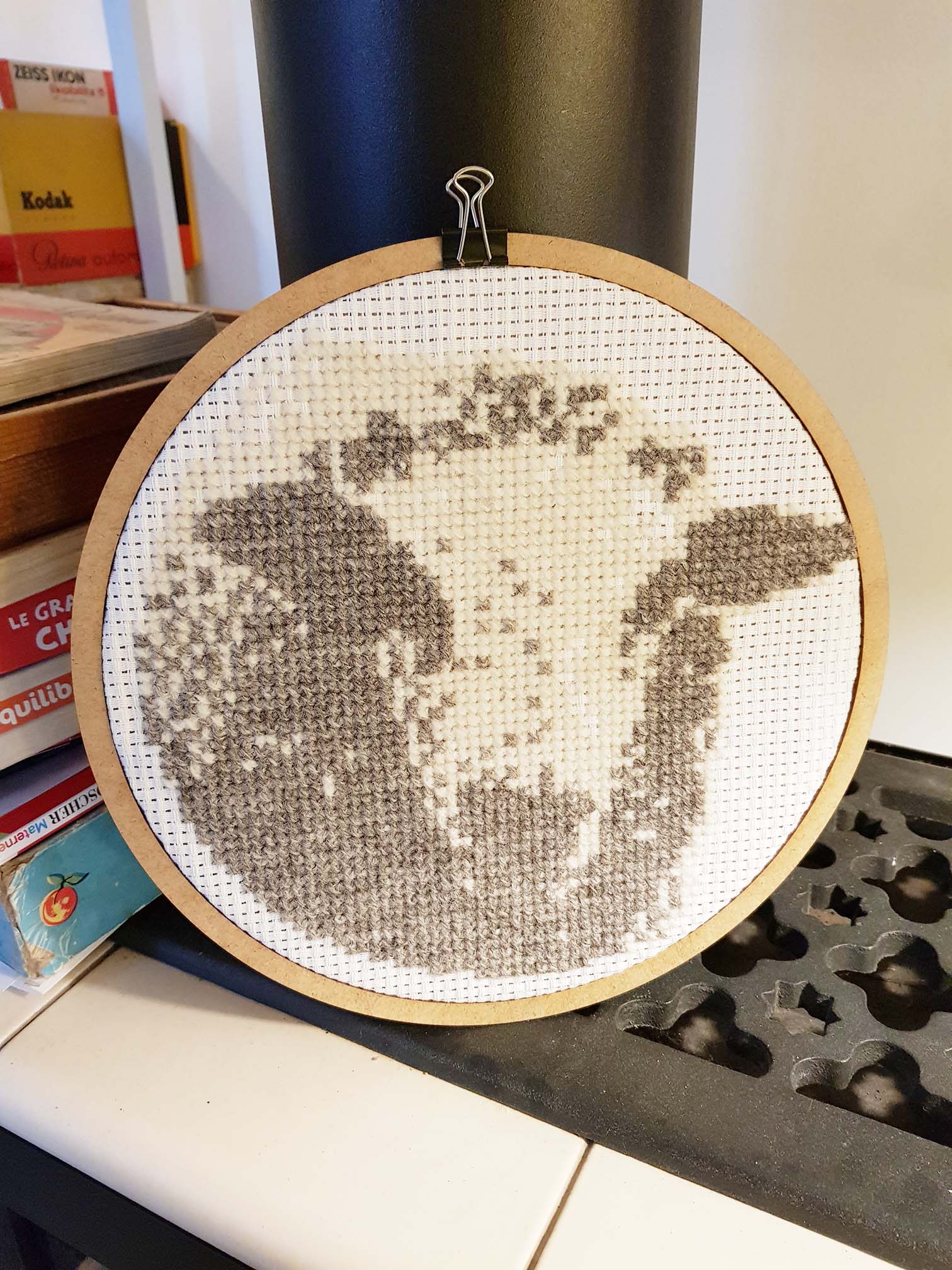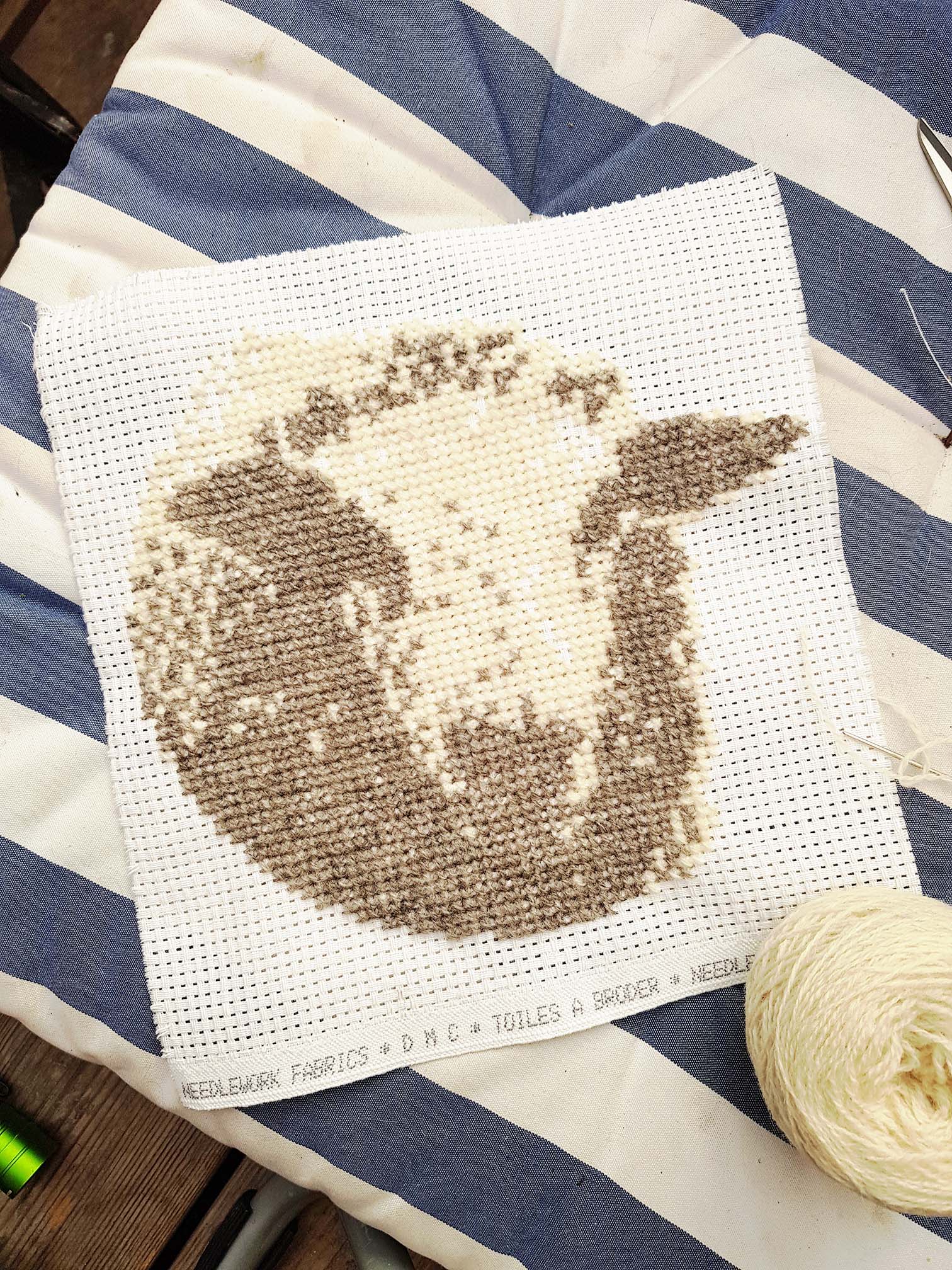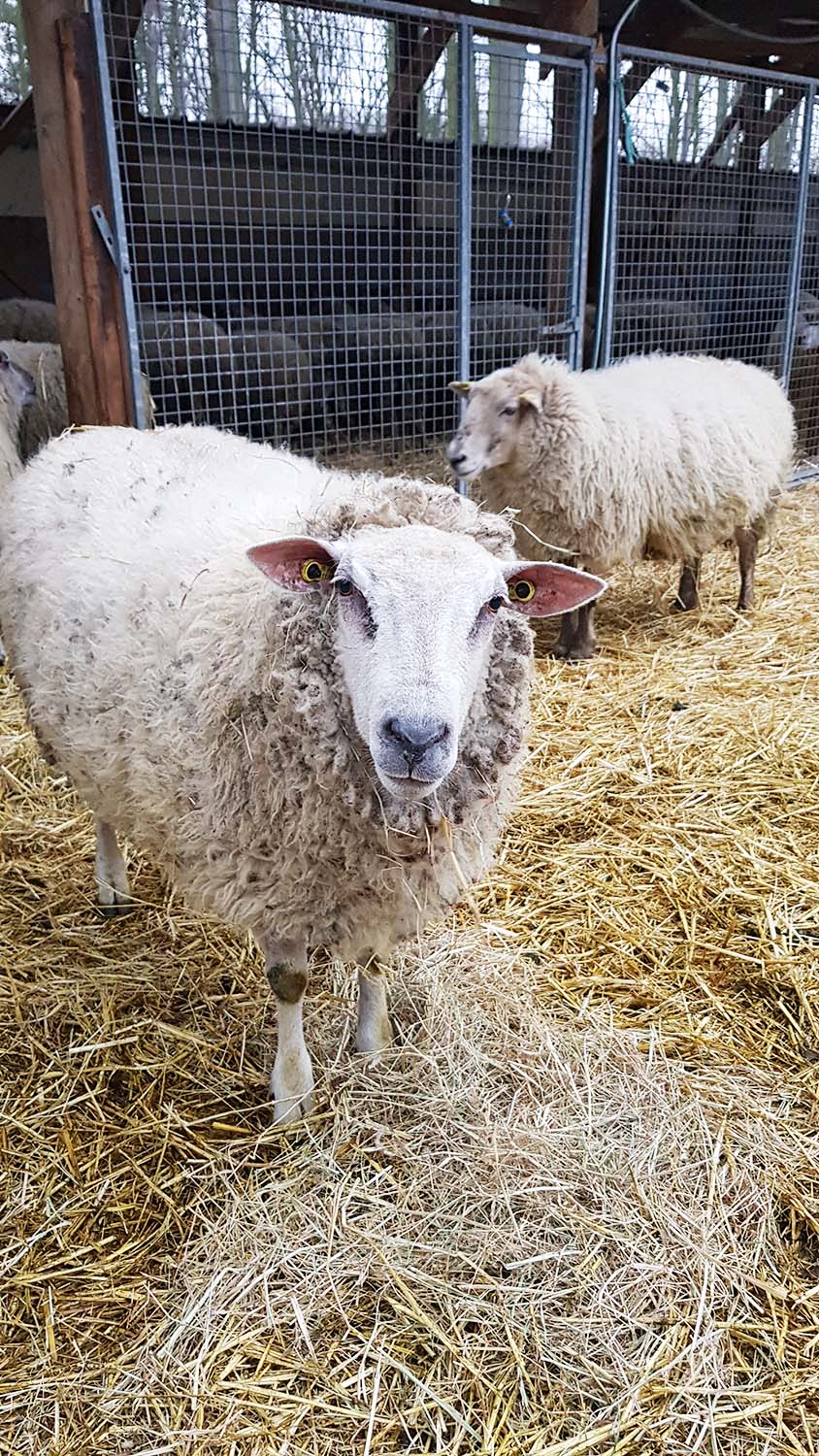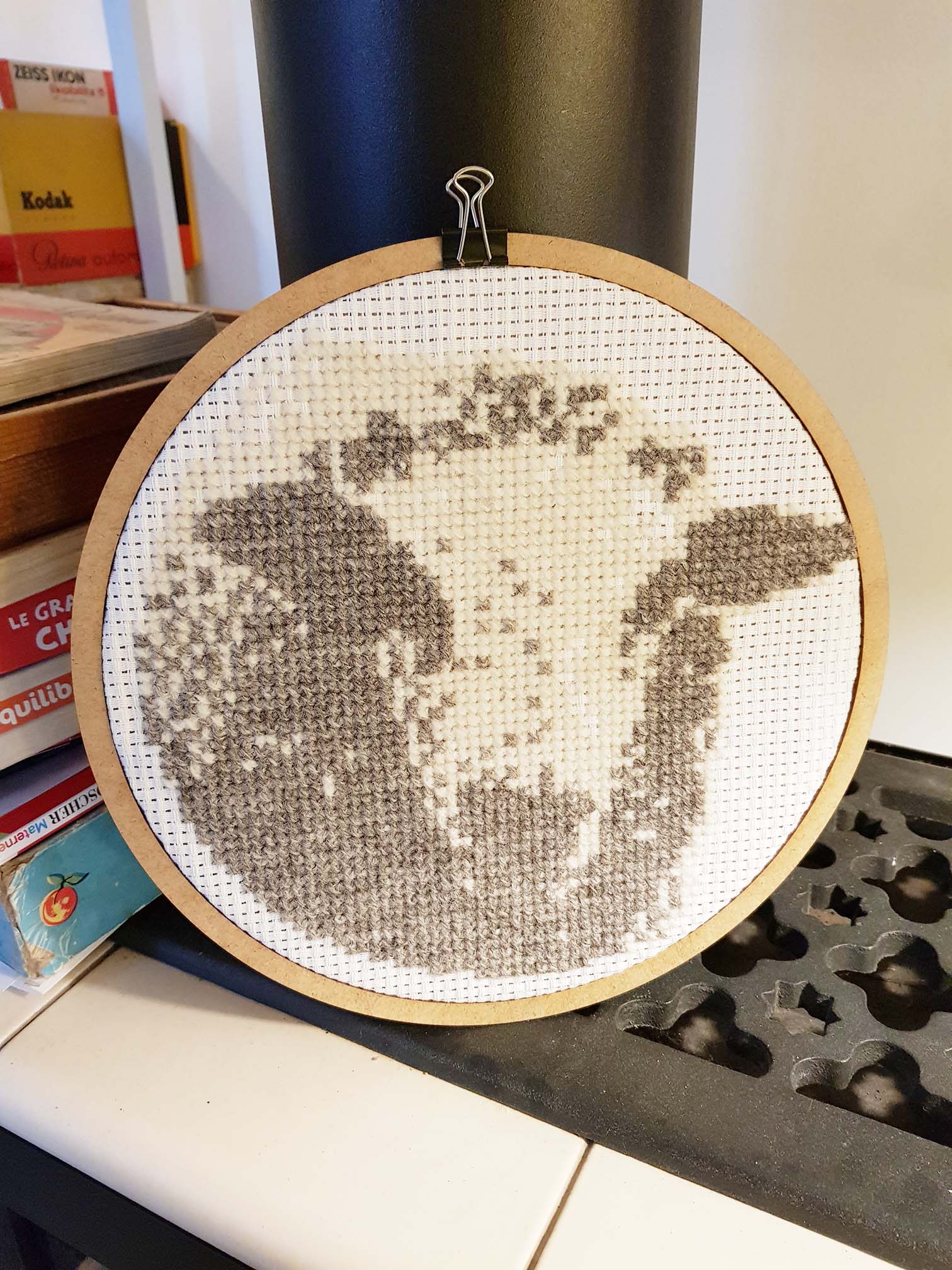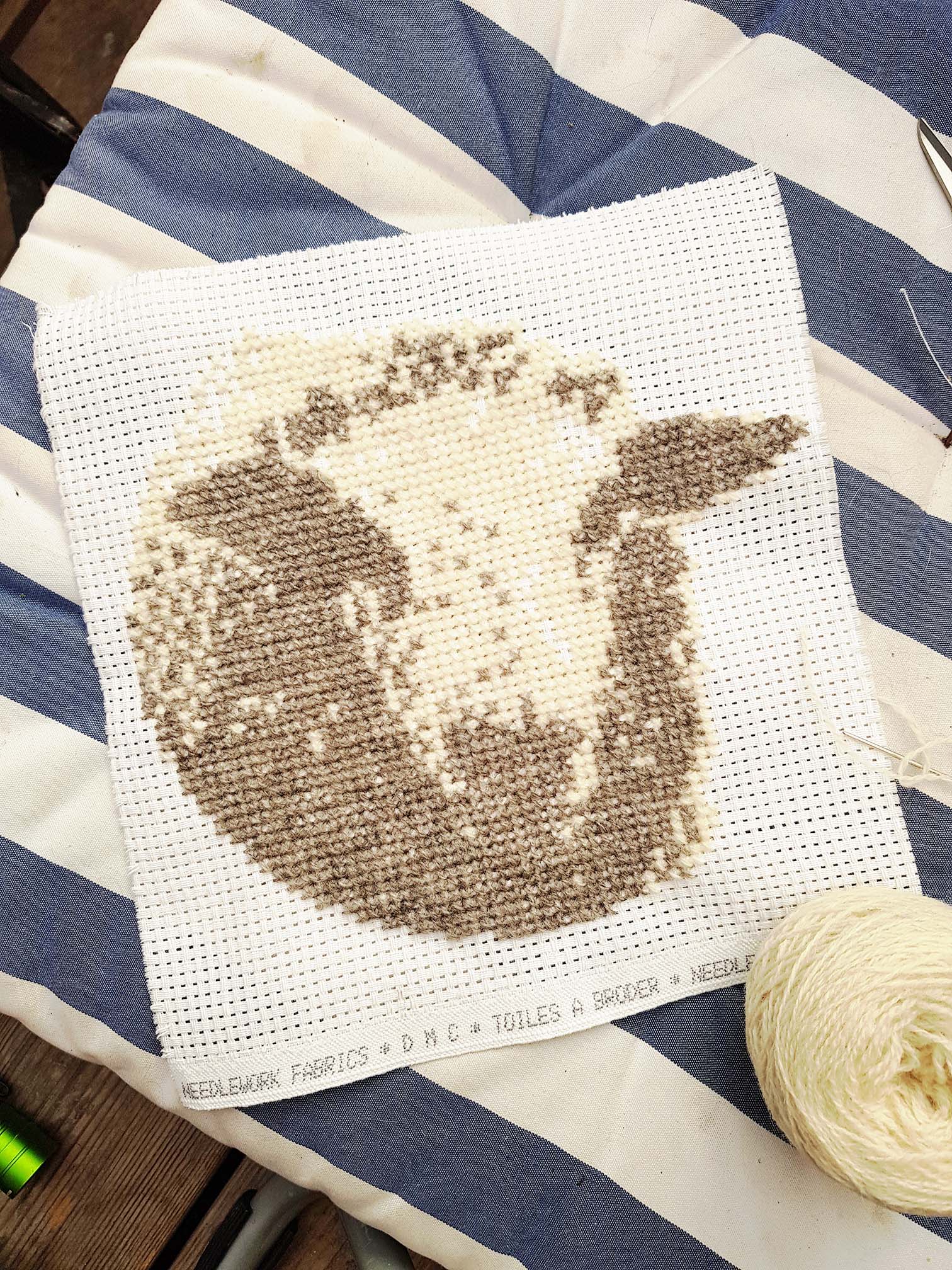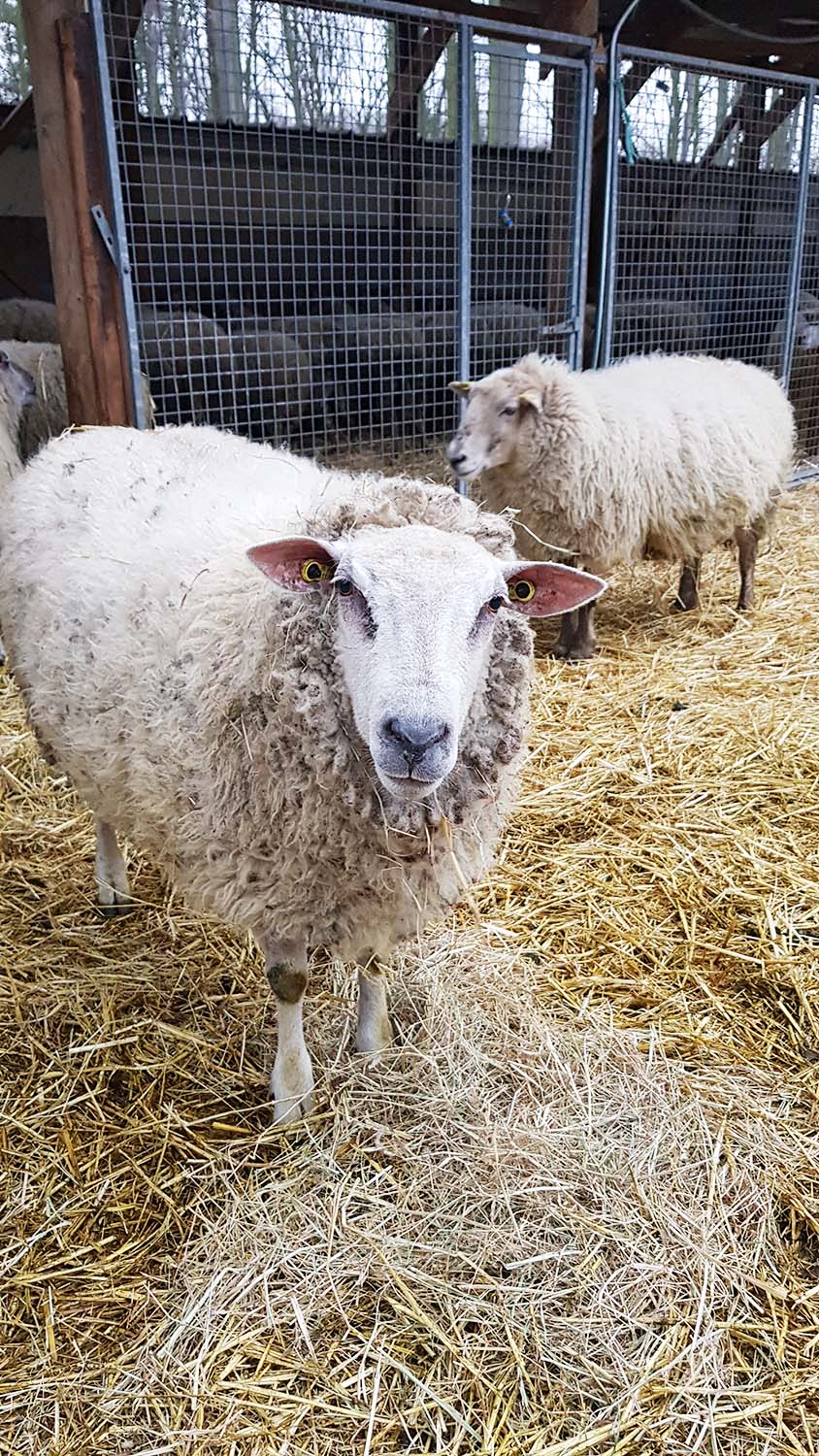 Sheep
This portrait of a bi-color sheep was made with wool spun from the sheep of the Clinamen association, in a design logic that tends to be circular.
Portrait of Sheep / 2828 pts
Embroidery size: around 8,6 x 8,6 inches
Materials: wool yarn, Aïda fabric
Frame: médium
Donation to the F.A.C.A.C. (Clinamen Agricultural Contemporary Art Fund).
This fund aims to support the activities of the Clinamen association and question current peasant practices through the dissemination of works by professional artists (and amateurs via an "Archives Fund") who question these questions and inspire in their work.